Audio Recording of Producing Hit Songs in Atlanta
Audio Recording of Producing Hit Songs in Atlanta
$39.95
The producer's role is vital in finding, shaping and guiding talent in the studio, and from there ultimately into the marketplace. Get an insider's peek at the economic and artistic realities of the fastest-changing, hottest business in the world from these top music producers. 
Categories: A&R, Career Advancement
Tags: Alice In Chains, Ann Wilson, Arrested Development, B.B. King, Billy Hume, Bobby Valentino, Bradford Rogers, Brandi Carlile, Bruce Hornsby, Cee Lo Green, David Banner, Elton John, En Vogue's Dawn Robinson, Grammy-winning Producer, James Brown, Jewel, Joss Stone, Lady Gaga, Lil Jon &The Eastside Boys, Ludacris, Matt Still, Michael McDonald, Mixer, Music Engineer, music industry event, Music mixer, music producer, Nappy Roots, NARIP, Nas, National Association of Record Industry Professionals, Nelly, Outkast, Patti LaBelle, PNAU, Rod Stewart, SANTANA, Sean McPherson, Sevendust, Sleepy Brown, Steve Walsh, Stevie Wonder, T.I., Third Day, TLC, Will Smith, Worldsongs Media, Ying Yang Twins, Young Bloodz, Young Jeezy
PROGRAM DESCRIPTION
NARIP welcomed Grammy Award-winning Matt Still, Billy Hume and Bradford Rogers to discuss how to produce hit songs and develop artists to recognition and commercial success. We discussed the winning skills of the best producers such as emotional intelligence and in-studio psychology (how to get the best out of an artist) that create the environment in which great music can be made.
Billy Hume, Grammy-nominated Mixer / Producer / Songwriter
Bradford Rogers, Producer and founder / owner of independent label Worldsongs Media
Matt Still, Grammy-winning Producer, Engineer & Mixer
Sean McPherson, East Atlanta Recording, NARIP Board Member, Co-Moderator
Lee Morin, Esq., Co-Moderator
How is great music created and produced?
What do top music producers look for in an artist?
How do you find, develop and keep artist clients?
How do producers handle challenges such as creative control?
How do producers get the best performances out of artists?
The producer's role is vital in finding, shaping and guiding talent in the studio, and from there ultimately into the marketplace. Get an insider's peek at the economic and artistic realities of the fastest-changing, hottest business in the world and don't miss this intimate and interactive learning experience with top music producers. 
NARIP PROGRAM NUMBER: P355
PROGRAM DATE: March 19, 2014
PROGRAM TIME: 2 hours, 9 minutes, 1 seconds (2:09:01)
QUESTIONS? Call 818-769-7007 or contact NARIP
SOURCES FOR MORE INFORMATION
Billy Hume
Bradford Rogers
East Atlanta Recording
Matt Still
NARIP

Billy Hume
Producer, Mixer, Songwriter
Billy Hume is a Grammy nominated, Gold and Platinum awarded record producer, mixer, musician and songwriter with more than 30 years of music experience. He has worked in many genres including Rock, Hip-Hop, Country, Bluegrass, Jazz and Heavy Metal. Hume is obsessed with music production and detailed quality in mixing and recording, and never stops until his clients and artists are happy. Billy has worked with David Banner, Lil Jon &The Eastside Boys, Ludacris, Nappy Roots, Nappy Roots, Nas, Will Smith, Ying Yang Twins, Young Bloodz, Young Jeezy and many more.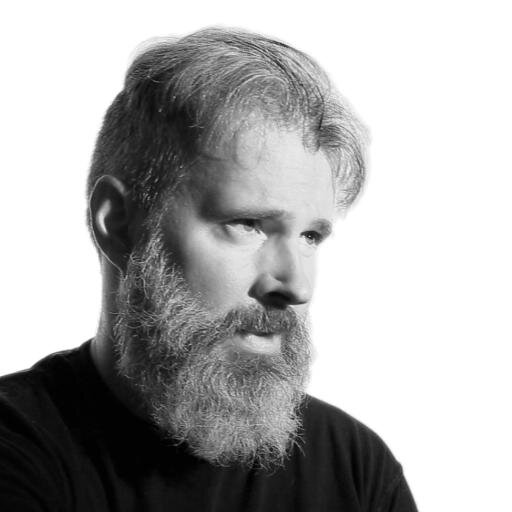 Bradford Rogers
Producer, Composer, Singer
Worldsongs Media Founder
Atlanta native Bradford Rogers is a multi-instrumentalist, producer, engineer, singer, and composer—and the founder of independent label Worldsongs Media. Worldsongs' mission is to nurture talented undiscovered artists in a variety of genres, focusing on worldbeat, jazz, dance, and ethnic-influenced music. Bradford is also a noted multimedia producer, writer, photographer and podcaster— "The Multimedia Ninja." In his "spare" time, he enjoys long sailing Florida's Gulf Coast, the Bahamas and the Caribbean, often solo. He is currently producing the debut album for Timothy P. Green (mixed by multi platinum mix engineer Thom "TK" Kidd), and is serving his fourth year as Chapter Governor for The Recording Academy. As a member of the house band for the Recording Academy's Atlanta Chapter Awards Series, Bradford has performed with such multi platinum artists as Michael McDonald, James Brown, Bobby Valentino, En Vogue's Dawn Robinson, Sleepy Brown and Cee-Lo Green.

Matt Still
Grammy-winning Producer, Engineer & Mixer
Matt Still is a Grammy-winning Producer, Engineer, and Mixer based in Atlanta, GA. A life-long musician, Matt started studying classical piano at the age of four and could read music before he could read a book. A career outside of music has never been an option for him. He started working in studios around Atlanta at the age of 20 and never looked back. Matt's credits include Elton John, Outkast, Lady Gaga, Jewel, Rod Stewart, Joss Stone, PNAU, Santana, Alice In Chains, B.B. King, T.I., Nelly, Sevendust, Third Day, Bruce Hornsby, Ann Wilson, Steve Walsh, TLC, Arrested Development, Brandi Carlile, Patti LaBelle and Stevie Wonder. He is a three-time Grammy nominee and won the Album of the Year Grammy for his work with Outkast on "Speakerboxxx/The Love Below." Matt has worked extensively in studios across North America and Europe. He recently worked with James Newton Howard on the soundtrack to "Gnomeo & Juliet" at Abbey Road Studios in London, and is now completing a project with Jewel for Lifetime and Placement Music. Photo: Still with Elton John and BB King. 

Sean Mcpherson
East Atlanta Recording
NARIP Atlanta Board Member, Panel Co-Moderator
Sean Mcpherson is a record producer, artist manager, concert promoter and talent buyer from Atlanta, GA. He started in the music business in 1998 when he landed an internship at Chicago Trax Recording Studios owned by Reid Hyams and Al Jorgensen of Ministry. After graduating from the conservatory of recording arts and sciences he assistant-engineered in NYC at Battery studios (Zomba) and Chung King Studios where he worked with such artists as Faith Hill, David Bowie and Sixpence None the Richer. In 2001 he took a job at Parkview Recording with legendary house producer Lenny Fontana where he mixed records for Crystal Waters, Byron Stingley and C&C Music Factory, among others. After that Sean joined a band in Fairfield, CT called Zerochance which brought him to Atlanta. Zerochance signed to Red Carpet Music in 2005 and has shared the Stage with Sheryl Crowe, The Calling, Uncle Cracker, Stroke 9, Cheyenne Kimball, Ashley Simpson and others. In the past 10 years Sean has founded, built, owned and operated East Atlanta Recording and is now the assistant talent buyer at Smiths Olde Bar in Atlanta where he has booked acts such as Drivin 'N' Cryin, Matt Nathanson, and Shovels and Rope for his company Thirsty Ear Productions. Sean also manages 3 groups for his company Favorite Son Artist Management and Consulting (The Head, The Judies, and the Blackfoot Gypsies). Several of Sean's productions have been released by Universal, Brash Records and Slushfund Recordings. He recently co-produced several songs with Jody Stephens from Big Star and Mitch Easter (REM, Pavement, Ben Folds).

Lee Morin, Esq.
Panel Co-Moderator
Lee Morin is an experienced intellectual property professional, having spent nine years in the corporate law departments of global companies and national to regional law firms. After graduating from Georgia State University College of Law and passing the Georgia Bar Exam in 2012, Lee started raising capital for her own firm by contracting for a variety of legal employers including a boutique intellectual property law firm, the intellectual property department of a national law firm, an international manufacturing corporation, and a global technology company. Lee now manages her own practice, Morin Entertainment Law, L.L.C. As a solo practitioner, Lee works with clients, who want to establish and grow a small business in the entertainment industry, which includes music, film, television, fashion, fine art, theater, book publishing, and games. Lee advises clients on business formation and structuring, employment strategies, and securing, enforcing, and licensing their intellectual properties. Lee is an active member of the Entertainment and Sports Law, Intellectual Property Law, and International Law sections of the State Bar of Georgia, Georgia Game Developers Association (GGDA), International Game Developers Association (IGDA), National Association of Record Industry Professionals (NARIP), Georgia Lawyers for the Arts (GLA), and Georgia Music Partners (GMP), where she sits on the Public Relations Committee. Lee is an Associate Member of The Recording Academy.
_____________________________________________________
Program music courtesy of The G-Man (Golosio Music Publishing, BMI)
LEGAL LANGUAGE & END USER LICENSE AGREEMENT: The National Association of Record Industry Professionals ("NARIP") holds the copyright on our audio and video programs, photographs and written materials. You may not photocopy or otherwise duplicate or redistribute written materials or audio or video content, or any content whatsoever, from NARIP programs without prior written permission from NARIP. (c) NARIP 2019, all rights reserved. NARIP grants buyer a non-exclusive perpetual personal-use license to download and copy the accompanying audio(s), video(s), photo(s) and / or document(s) (collectively, "NARIP Media") subject to the following restrictions: This license is for personal use only. Personal use means non-commercial use. NARIP Media may not be used in any way whatsoever in which you charge money, collect fees, or receive any form of remuneration or tuition. NARIP Media may not be used in advertising. NARIP Media may not be resold, re-licensed, or sub-licensed without prior written authorization. Title and ownership, and all rights now and in the future, of and for NARIP Media remain exclusively with NARIP. There are no warranties, express or implied. NARIP Media are provided 'as is.' Neither NARIP, its officers, contributors of accompanying materials nor guest speakers will be liable for any third party claims or incidental, consequential or other damages arising out of this license or buyer's use of NARIP Media. NARIP Media may not be distributed within or outside of any organization, including at schools and universities. For licensing inquiries, please call 818-769-7007 or email info@narip.com with "License Request" in the subject line. DISCLAIMER The information contained in the foregoing materials is provided solely for educational and general information purposes and shall not be deemed legal or accounting advice, or a solicitation for business by NARIP or any of the attorneys, CPAs or other certified professionals who present information at NARIP programs. NARIP and all such speakers shall not be liable for any damages resulting from the use of such information contained in these materials. Neither the presentation nor receipt of the foregoing materials creates an attorney?client or CPA-client relationship. In addition, please note that the information provided in the foregoing materials may not reflect the most current developments in the law and accounting, and are general in nature and, accordingly, said information should not be relied upon or construed as legal or accounting advice, and is not a substitute for obtaining legal advice from an attorney or accounting advice from a CPA licensed in your state. Some NARIP programs may use fictional situations for illustrative purposes only. NARIP assumes no liability or responsibility for any errors or omissions in the contents of the foregoing materials.