Audio Recording of NARIP Webinar No Booker, No Bouncer, No Bartender: How Shannon Curtis Made $25K on a 2-Month House Concert Tour (and how YOU can too)
Audio Recording of NARIP Webinar No Booker, No Bouncer, No Bartender: How Shannon Curtis Made $25K on a 2-Month House Concert Tour (and how YOU can too)
$39.95
Shannon Curtis' 2-month 2013 house concert tour made $25K+. Her house concerts surpassed club shows in every way: more fun, more profitable and more new fans. We invited Shannon to share her experience and strategy as can be applied to so many. 
PROGRAM DESCRIPTION
In 2011 Shannon Curtis got a Facebook message from a fan in San Diego inviting her to play there and offering her living room as a venue. The fan said she'd invite friends to come and ask them for donations to support the event.
This turned into one of the best and most rewarding shows Shannon ever played.
Fast forward: Shannon's 2-month house concert tour in 2013 made over $25,000. She found her house concert tours surpassing club shows in every way: more fun, more profitable and more new fans.
We've invited Shannon to share her experience and How-To because her strategy can be applied to so many. She's written a book detailing her experience which we at NARIP purchased and highly recommend.
Who Should Buy This Program
Artist Managers, Producers & Artist Reps
Record & Music Publishing Executives
Concert Promoters, Agents, Tour Managers
Anyone seeking alternatives to club touring and fund raising for music or other projects.
You Will Learn
For Whom Can House Concerts Work?
Benefits of House Concerts: Direct-to-fan, Hyper-localism, Super Fans
How To Put On A Successful House Concert
The Host
The Space
The Guests
Helping Your Host Plan A Successful House Concert
Setup & Flow
Donations
Go Sell Your Stuff
Technical Notes: A Public Address System That Fits In A Backpack
Don't miss this insider's peek at this innovative way tour!
NARIP PROGRAM NUMBER: P365
PROGRAM DATE: February 3, 2015
PROGRAM TIME: 1 hours, 24 minutes, 19 seconds (1:24:19)
QUESTIONS? Call 818-769-7007 or contact NARIP
SOURCES FOR MORE INFORMATION
Shannon Curtis
Buy Shannon's Book Here NOW
NARIP
About The Speaker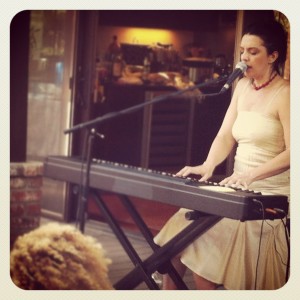 SHANNON CURTIS
Shannon Curtis is an independent songwriter, singer, performer, recording artist and author. Her first full-length record of downtempo dreampop, Cinemascope was released in June 2013, and received a nomination in the category of Best Producer in the 2014 Independent Music Awards. Cinemascope's follow-up, Metaforma, was released in June 2014. On that same day, Curtis also released a second full-length acoustic album of songs she has written as commissions for her fans, entitled Personal Songs Volume 1. Curtis previously released three EPs, one acoustic LP, two 10-track maxi-singles and a live album, all on her own Saint Cloud Records label. The Los Angeles Times has described Curtis as "the love child of Fiona Apple and Norah Jones," and the Boulder Weekly has said that her music might "make you want to dance in your underwear or cry in your beer."
Curtis's groundbreaking use of the house concert touring format has taken her on extensive nationwide house concert tours, and she has become a popular speaker on the topic at music industry conferences, Her How-To book on house concert touring was published in February 2014, debuted at #1 on both Amazon's Music Business Best Sellers list and also their Music Business Hot New Releases list, and has been featured in major national publications like The Huffington Post and American Songwriter Magazine.
Curtis's music has been featured prominently in independent film and in TV shows such as ABC Family's Pretty Little Liars, ABC's Extreme Makeover: Home Edition, and MTV's The Hills. Curtis lives in Los Angeles with her husband, music producer / engineer Jamie Hill.
Credits,
LEGAL LANGUAGE & END USER LICENSE AGREEMENT: The National Association of Record Industry Professionals ("NARIP") holds the copyright on our audio and video programs, photographs and written materials. You may not photocopy or otherwise duplicate or redistribute written materials or audio or video content, or any content whatsoever, from NARIP programs without prior written permission from NARIP. (c) NARIP 2019, all rights reserved. NARIP grants buyer a non-exclusive perpetual personal-use license to download and copy the accompanying audio(s), video(s), photo(s) and / or document(s) (collectively, "NARIP Media") subject to the following restrictions: This license is for personal use only. Personal use means non-commercial use. NARIP Media may not be used in any way whatsoever in which you charge money, collect fees, or receive any form of remuneration or tuition. NARIP Media may not be used in advertising. NARIP Media may not be resold, re-licensed, or sub-licensed without prior written authorization. Title and ownership, and all rights now and in the future, of and for NARIP Media remain exclusively with NARIP. There are no warranties, express or implied. NARIP Media are provided 'as is.' Neither NARIP, its officers, contributors of accompanying materials nor guest speakers will be liable for any third party claims or incidental, consequential or other damages arising out of this license or buyer's use of NARIP Media. NARIP Media may not be distributed within or outside of any organization, including at schools and universities. For licensing inquiries, please call 818-769-7007 or email info@narip.com with "License Request" in the subject line. DISCLAIMER The information contained in the foregoing materials is provided solely for educational and general information purposes and shall not be deemed legal or accounting advice, or a solicitation for business by NARIP or any of the attorneys, CPAs or other certified professionals who present information at NARIP programs. NARIP and all such speakers shall not be liable for any damages resulting from the use of such information contained in these materials. Neither the presentation nor receipt of the foregoing materials creates an attorney?client or CPA-client relationship. In addition, please note that the information provided in the foregoing materials may not reflect the most current developments in the law and accounting, and are general in nature and, accordingly, said information should not be relied upon or construed as legal or accounting advice, and is not a substitute for obtaining legal advice from an attorney or accounting advice from a CPA licensed in your state. Some NARIP programs may use fictional situations for illustrative purposes only. NARIP assumes no liability or responsibility for any errors or omissions in the contents of the foregoing materials.